A Short History of Tunisia
On this page, you will find content we have found to contain useful, revelant and interesting information: news, links, books and Twitter accounts. If you think an important resource is missing, please let us know.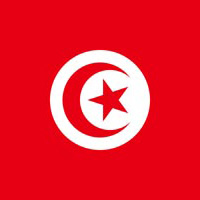 Tunisia is bordered by Algeria to the west and southwest, Libya to the southeast, and the Mediterranean Sea to the north and east. Inhabited by Berber tribes, Phoenicians founded Carthage in the 9th century BC. A century later the Arab Muslim conquest occurred in the region, and the first Ottoman conquest of Tunis took place in 1534. It was later a French protectorate from 1881 until independence in 1956. Leader of the independence movement Habib Ali Bourguiba became President and Zine El Abidine Ben Ali came to power in 1987. Accused of misrule and corruption, he was ousted in 2011 during the Tunisian Revolution. In 2015 the Tunisian National Dialogue Quartet won the Nobel Peace Prize for their work in building a peaceful, pluralistic political order in Tunisia. Despite the current political crisis, Tunisia is considered to be the only full democracy in the Arab World.

Latest News about Tunisia on the MagkaSama Project
Read more news on
Tunisia
.
Les 11 et 12 octobre 2018 s'est déroulé le XVIIe Sommet de la Francophonie à Erevan en Arménie. Pendant deux jours, les Chefs d'État et de gouvernement francophones ont débattu des grands enjeux mondiaux et de la contribution de la Francophonie pour y répondre, notamment autour de la question du Vivre ensemble qui constituait la thématique principale de leurs...
We support Tunisia and its people, you can read our news and articles on our dedicate page to the country: En Route To Tunisia. Since the popular uprising in Tunisia in 2011 (it strarted on December 2010) that protested against corruption, poverty, and political, tunisians overcame heavy censorship and police repression, and ousted president Zine El Abidine Ben Ali thanks to...
On Wednesday, The Hollywood Reporter reported that Tunisia has submitted Beauty and the Dogs (Aala Kaf Ifrit), a French-Tunisian drama film written and directed by Kaouther Ben Hania, for the best foreign-language film Oscar. The film premiered in the Un Certain Regard section at Cannes last year and opened theatrically in Tunisia on Nov. 12, 2017. During an interview at the...
Everyday, migrants risk their lives through the Mediterranean Sea, trying to reach the European coasts. In June we wrote about the rescue vessel Aquarius, the boat of Franco-German founded organisation SOS Méditerranée whose goal is to aid immigrants who attempt to cross the Mediterranean Sea. We mentioned the boat in this News Digest from last month, and you can read the...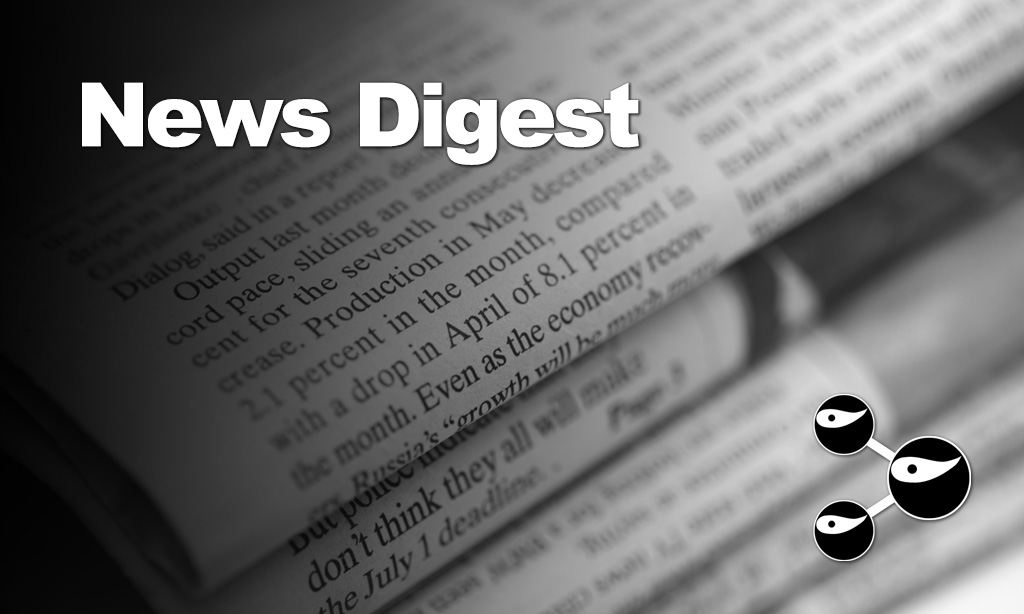 This is our fourth Weekly News Digest of August, it is a selected compilation of recent stories we publish each Saturday during Summertime. Today: Students and doctor died in Sudan; UK deporting people; The Sudan Call coalition of opposition parties; South Sudan's forests; Former Secretary-General and Nobel Peace Laureate Kofi Annan has died. En français : L'Aquarius,...
More News related to Tunisia
Selected Internet resources (French and English) about Tunisia news:
Learn more about Tunisia
Video to watch and share!
35ème édition du Salon de la création artisanale 2018
Afternoon in Tunis
Fella Films
Startup raises $600,000 to develop new game in Tunisia
Tunisian stew rich in tradition, Town of Nefta
Messages for Tunisia
You can share your experience or show your support
by sending a Message
. View more
on this page
.
Vive la Tunisie! Vive les Tunisiens! Nous sommes enfin libérés et libres, on va pouvoir revivre dans ce magnifique pays! Ça va être long et difficile je ne fais pas d'illusions mais on a notre avenir entre les mains et on ne doit rien lacher!
Aziz (Nabeul)
Hello, I'm french, I live in Marseille but my parents come from Tunisia. They left the country because of Ben Ali and I'm proud on my tunisian roots. I often visit my family near the city of Tozeur and the life is still very difficult for them, my cousins don't work and their parents are poor…. But Tunisia is rich of its history and culture and tourism is very important... READ MORE
Leila (Marseille)
Bonjour au Magkasama Project, merci de nous donner la parole sur votre site car je veux dire que je suis allée en Tunisie il y a 2 mois et que j'ai été accueillie par des gens d'une gentillesse inouïe. J'ai visité la Tunisie du nord au sud et je suis à la fois heureuse d'avoir découvert ce pays mais aussi un peu triste de voir que le pays a de la peine à sortir des... READ MORE
Melody Varanti (Lille)
Book recommendations
List of books from our previous reading groups, suggested by our Members and/or submitted by readers of the MagkaSama Project. We welcome your suggestions (
here
) for books to be added to this list!