A Short History of Congo (DRC)
On this page, you will find content we have found to contain useful, revelant and interesting information: news, links, books and Twitter accounts. If you think an important resource is missing, please let us know.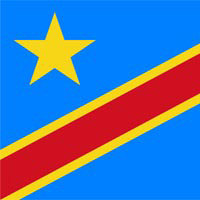 In 1960 the Belgian Congo gains its independence and becomes the Republic of the Congo, the second-largest country in Africa. The country has the world's largest reserves of cobalt and diamonds, and significant quantities of gold, copper, tungsten, tin... But slavery and decades of corruption have turned it into one of the poorest. Congo's civil war is the world's bloodiest conflict since World War II: more than 5 million people have died, millions more have been driven to the brink by starvation and disease, and several million women and girls have been raped. In 2001, self-proclaimed President Laurent-Désiré Kabila is assassinated and his son, Joseph Kabila seized power; he was elected president five years later. Since then the security situation remains volatile and the humanitarian situation has worsened. Learn more about the country, and about organizations and people working hard to make it a safer, better place.
Latest News about Congo on the MagkaSama Project
Read more news about Congo
on this page
.
Last week in this post we wrote about the deteriorating humanitarian and food security situation in the Kasai region, and we also mentioned another issue: in the past weeks, Angola's crackdown on informal diamond mining had led to the expulsion of 200 000 Congolese migrants and their return could further destabilize Kasai. In an article by IRIN published a few days ago,...
Ten years ago, to mark the 60th Anniversary of the Universal Declaration of Human Rights (UDHR), our founder Max Dana launched the '60 Signers for the 60th Anniversary' Initiative supported by Amnesty International, UNICEF, UNHCR, Human Rights Watch, FIDH, Reporters without Borders, OMCT, UNESCO… This event gave us the opportunity to celebrate Human Rights...
In an article published this afternoon titled: 'They killed my children and raped me': sexual violence remains rife in Congo, The Guardian indicates the conflict in Kasai Central province that was thought to have subsided after a peak of violence more than a year ago, continues to cause massive suffering, reports suggest. We already published several posts about...
We regularly mention The Sentry on the MagkaSama Project, an initiative of the Enough Project and Not On Our Watch. As you know, we supported several of the Enough Project campaigns over the years on topics we focus on such as conflict minerals and human rights. The Sentry publishes news and reports on Sudan and South Sudan (we live-tweeted the press conference and we...
Les 11 et 12 octobre 2018 s'est déroulé le XVIIe Sommet de la Francophonie à Erevan en Arménie. Pendant deux jours, les Chefs d'État et de gouvernement francophones ont débattu des grands enjeux mondiaux et de la contribution de la Francophonie pour y répondre, notamment autour de la question du Vivre ensemble qui constituait la thématique principale de leurs...
More News related to Congo
Selected Internet resources (French and English) about Congo news:
In Focus
Remarkable people in Congo:
Denis Mukwege
.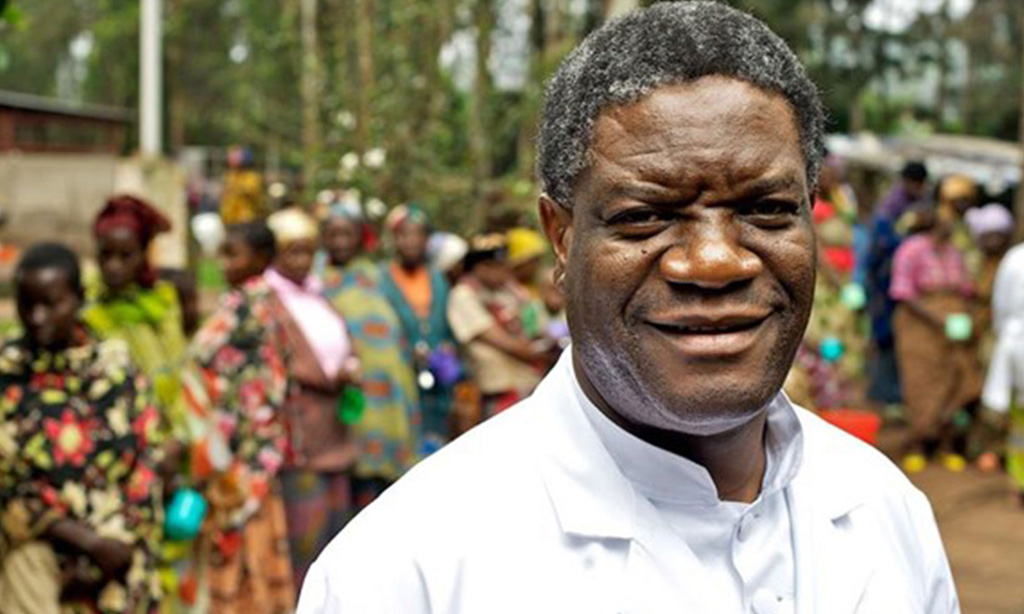 Dr. Denis Mukwege, Panzi Hospital - Congo (DRC)
Visit website:
http://www.panzifoundation.org/
Dr. Denis Mukwege founded Panzi Hospital in 1996 as a response to the devastating war that surrounded his community in the eastern provinces of the Democratic Republic of Congo. As a direct outcome of the war, maternal mortality was on the rise, and Dr. Mukwege, a French-trained gynecological surgeon, hoped to improve access to cesarean sections and other obstetric interventions. His first patient, however, wasn't a mother in labor, but a survivor of rape whose vagina and rectum had been destroyed with a knife. Dr. Mukwege was appalled, and as the epidemic of sexual violence flared up along with the pace of the war, he dedicated significant hospital resources to treating women with fistula...
Learn more about the Situation and the Conflicts in Congo
Video to watch and share, organizations and campaigns to support.
Crisis in the Congo: Uncovering The Truth
Friends of the Congo
Millions of Congolese have lost their lives in a conflict that the United Nations describes as the deadliest in the world since World War Two. United States allies, Rwanda and Uganda, invaded in 1996 the Congo (then Zaire) and again in 1998, which triggered the enormous loss of lives, systemic sexual violence and rape, and widespread looting of Congo's spectacular natural wealth...
LEARN MORE
The High Price of Gold
by Ross Domoney & Diane Taylor
The harrowing plight of women and children in the Eastern DRC is exposed in this powerful short doc. Driven from their land, they work in mines as slaves in a desperate bid to protect themselves from rape. "They came into houses and raped and killed children. They raped my two-year-old daughter," recounts Irene, who is now living in the UK. Since 1997, various militias have been fighting for Congo's vast mineral wealth in a bitter conflict for which women are largely paying the price...
LEARN MORE
Blood in the Mobile, a documentary by Frank Poulsen
Why phones are financing war in Congo
We love our cell phones and the selection between different models has never been bigger. But the production of phones has a dark, bloody side. The main part of minerals used to produce cell phones are coming from the mines in the Eastern DR Congo. The Western World is buying these so-called conflict minerals and thereby finances a civil war that, according to human rights organisations, has been the bloodiest conflict since World War II...
LEARN MORE
I'm a Mac... and I've Got a Dirty Secret
Raise Hope For Congo, A campaign of the Enough Project
Hello, I'm a Mac, and I'm helping fuel the war in the Congo -- the deadliest war in the world. So are PCs, cell phones, digital cameras and other electronics. That's what Apple's famous ads don't tell you. So actor/activist Brooke Smith and cinematographer Steven Lubensky teamed up with actors Joshua Malina and John Lehr to create a version that sets the record straight...
LEARN MORE
Messages for Congo
You can share your experience or show your support
by sending a Message
. View more
on this page
.
Thank you for supporting Congo and the Congolese people!! We are not poor, we are rich but our resources are stolen, women are raped, children are trained to kill…. Congolese people are strong but our leaders are weak and corrupted we deserve better, our children deserve better. Thank you for raising awareness about our problems, we need people like you who want to help, not to steal from... READ MORE
Aminata (Congo)
I didn't know about conflict minerals but I think we should talk more about them and the people dying to get them. It's a shame they are still on the market, we must do something!
Annie (Montpellier)
Book recommendations
List of books from our previous reading groups, suggested by our Members and/or submitted by readers of the MagkaSama Project. We welcome your suggestions (
here
) for books to be added to this list!